Book therapy is suitable for children from Grade 2 onwards. Every practise session lasts about 30 - 40 minutes, depending on the age of the child and level.
Book therapy is conducted once a week (or more if the parent prefers), and the therapy progress is monitored by a qualified Wise Eye reading therapist at one of our Wise Eye reading centres.
Advice on the "homework" for the following week will then be given by the reading therapist according to your child's progress and further needs identified.
Children find these exercises very enjoyable and fun!
"The program is available in English and in Afrikaans."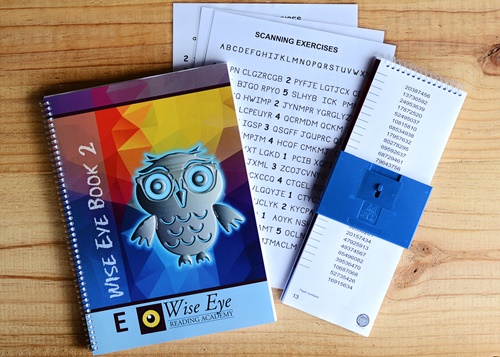 Book therapy focus on:
Effective left-to-right eye muscle movement

Instant word recognition

Vocabulary

Spelling

Length of eye span

Visual- and short-term memory

Fluency in reading

Reading speed

Comprehension