Testimonials


Testimonial: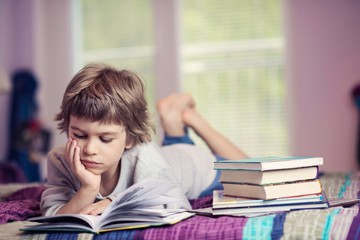 Tracy
Mother of a 10-year-old boy
I would like to thank the Wise Eye Principal Member and Wise Eyes for the wonderful product. I am Mom to a very active 10-year-old boy. He was having problems at school and they hinted that he should be on Ritalin. But none of the professionals he saw agreed that he needed it.
We had done the remedial math and reading programmes and nothing seemed to work for him.
As a last resort, we decided to try Wise Eye. In the beginning, I did not understand how the programme would or could help my son. We started the programme during the school holiday and with doing the home therapy, I could see immediate improvements in my son's reading.
We recently got a letter from his teacher telling us how he is improving, this included his attitude and she now finds him a pleasure to teach. He is now getting many rewards for good and neat work.
This is the first programme where he has told me: "Mom this is the first time that I feel this is working for me". He was very sad to finish the programme.
I used to have to correct 2 to 3 words in every sentence he read, now if I correct 2 to 3 words per page it's a lot.
He now understands what he is reading and does not have to cover up the fact that he cannot follow. He now enjoys his reading and wants to read. I am a believer in the programme and would recommend Wise Eye to anyone whose child is battling with reading and/or concentration.
Thanks once again.
Regards,
Tracy
Testimonial: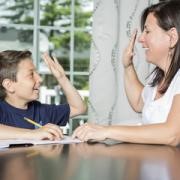 Mariana van Rooyen
Mother of Johan (Sasolburg)
I took my son for an evaluation on 27 January 2012. He just started with Grade 2 and could only read 31 words per minute. Louise suggested that we start with the home therapy exercises.
I worked with my son daily and could see that there was a definite difference in his reading ability. We could also see an improvement with his school work.
We continued with Wise Eye home therapy and also started with computer therapy. We re-evaluated him again at the end of the course. His reading speed improved to 127 words per minute, better than expected at his grade level! Johan also achieved 4 academic results at the school year end function.
Testimonial: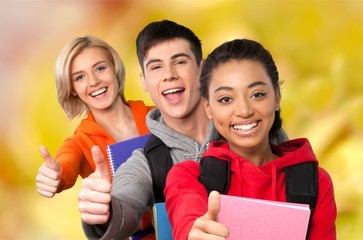 Mr I Freese
School Principal, Winterton Primary School
To date, approximately 50 pupils have completed or are nearing completion of their 20-hour therapy course.
From the get-go we made the decision to open our facilities up to all members of the local community.
Every pupil including High School pupils, tertiary education students as well as adults has found that their reading ability, verbal and comprehension skills as well as their reading speed have increased and improved tremendously.
Over and above their improved efficiency in reading, the student's self-esteem and confidence in their academic abilities have increased.
There has been positive feedback from teachers and parents alike, including rewarding write-ups in the local newspaper.
We have found that our last year's Grade 7 pupils that have now gone onto varying High Schools have coped well with the increased workload that is expected of them in Grade 8.
University and college students are approaching their studies and exams with a more positive attitude as studying has become easier and less stressful.
We, as a school, would recommend this course to every school as the benefits are enormous and the children not only enjoy the therapy, but are aware of their continued progress after each lesson which in turn makes them highly motivated.
Testimonial: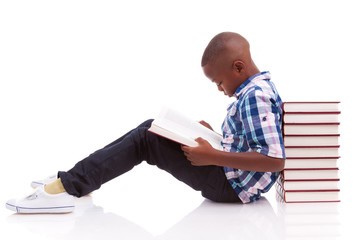 Thabo Mareletse
Parent of Mpho, Sasolburg
I write this letter to express my appreciation to North School that brought Wise Eye to my attention as a parent of Mpho Mareletse, especially Louise Britz who has been there helping Mpho on his reading skills.
Mpho was struggling at a lot at school, especially with speed reading and concentration but since he started with Wise Eye home therapy I can see he has improved. He mastered the flashing words and numbers it is really unbelievable to experience this improvement.
I would like to take this opportunity to encourage other parents who have the same problem with their kids to try Wise Eye. It really helps.
I'm so proud of Mpho!
Thabo Mareletse
Testimonial: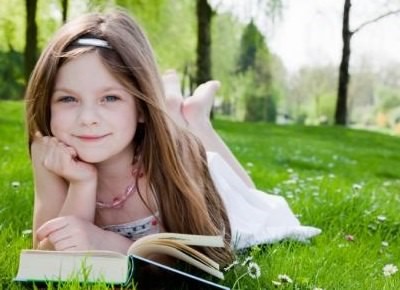 Chantal Baeza
"I was introduced to the Wise Eye programme in 2005 – my daughter who was in Gr. 6 at the time was really struggling at school. She was coping with term work, but seemed to take huge strain during exam time.
After spending some time with her preparing for her end of year exams, I realised that she was struggling to read and to comprehend basic subject matter.
I approached her school, who said that they did not believe she had any problems and there was nothing to be concerned about. I decided to take her to Wise Eye. They did an assessment which revealed her reading ability to be on a Level 2."
We started the programme in the 1st term of Gr. 7 and what a life-changing experience it was for her – not just from a reading perspective, but her demeanor and self-confidence improved dramatically.
She completed her Gr. 7 year with ease and was even awarded 3 academic prizes.
It had been a struggle to get her to read any type of material before however, immediately after Wise Eye, she requested several reading books which she read in record time. She is now part of a book club and is still going strong.
---
Submit your testimonial